My Equipment
For my planetary images I use a Mewlon 250 (a 10" F/12 Dall-Kirkham cassegrain reflector) or my new toy, a 12.5" F/20 Dall-Kirkham on an AP1100 mount. I own an Orion EON120 for solar imaging. My camera is an ASI120MM. For solar imaging I use a Baader Herschel Wedge. I also have a C14, just in case...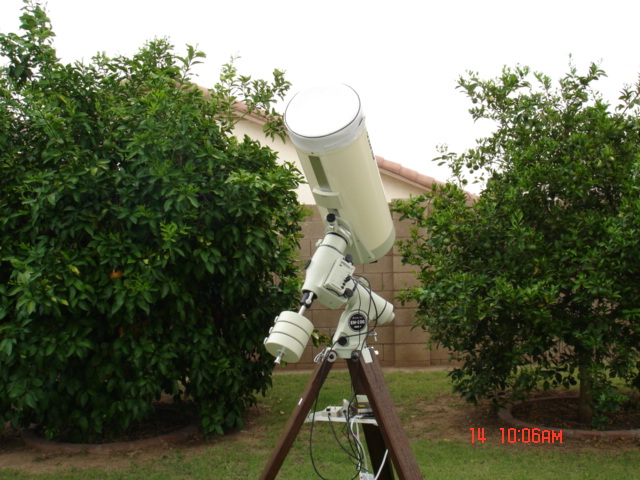 This picture is of the Mewlon 250 (the trees are now gone for better sky coverage).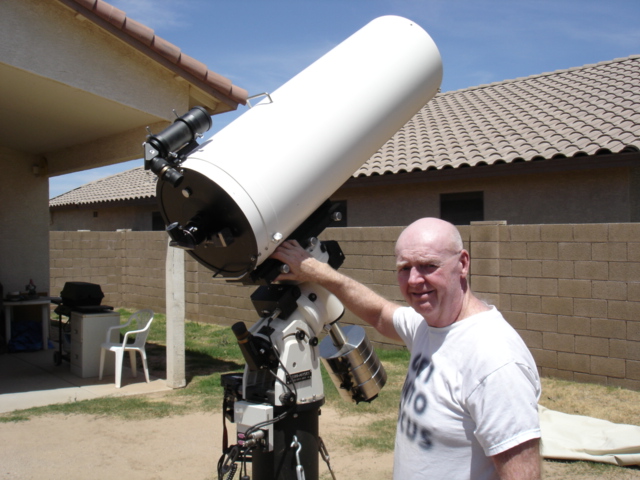 My latest scope is a 12.5" F/20 Dall-Kirkham made by APM Telescopes..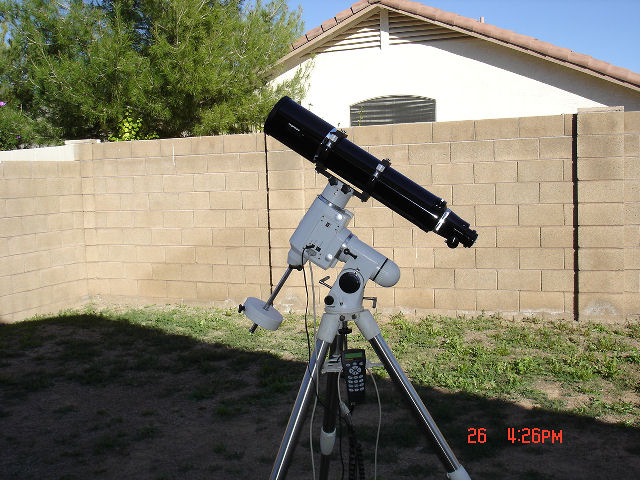 This is a picture of the Orion EON120 on the Atlas EQ6 mount, my solar scope.
Back to the main page.